Managing Editor
Mike Grayeb
Writer/Editors
Bill Hornung
www.rnrpartners.com
Linda McCarty
Design & Layout
John McMenamin

Distribution & Database Management
Russ Gerroir
Steve Prue
Concrete Marketing Inc.

Contributing Advisors
Sandy Chapin
Jason Dermer
Special Thanks
Marty Acks
Brian Bieluch
Jaime Chapin
Jen Chapin
Steve Gibbons
Michael Kaplan
Bob Marr
Tim Miller
Harry Nydick
Bill Pere
Scott Sivakoff
Pegge Strella
The Harry Chapin Foundation
World Hunger Year
Masthead photo
by Diane Maple
Thank you Harry and Jim.
Where to find
Circle!
We are grateful to these
websites for posting Circle!:

www.remembering
harrychapin.com
If you'd like to post Circle!
on your website, please
drop us a line at circleteam@hotmail.com
Harry Chapin encouraged all of us to "Do something." Circle!, a free, quarterly on-line newsletter, presents ideas for social action, especially with the fight against hunger in the U.S. and around the world. Circle! is produced in its entirety by a volunteer staff. To subscribe, send an email with the word Subscribe in the subject line to circleteam@hotmail.com
Let's Hear from the Cheap Seats! We'd love to hear from you with your feedback, ideas for future issues, stories about Harry, and what you or someone you know is doing to make a difference. Please drop us a line at circleteam@hotmail.com
Copyright Circle! 2004.
All rights reserved.
Fan Fare
Chapin Fans Making a Difference


---
New Musical Revue Promises Surprises for Chapin Fans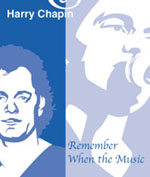 ---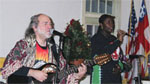 LUNCH Program
Celebrates
15th Anniversary
2004 is shaping up as a defining year for LUNCH as the Connecticut-based program celebrates its 15th anniversary of using Harry Chapin music to help engage youth about how they can be part of the solution for hunger and poverty.
---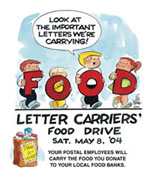 On May 8th join millions of Americans and prove that each of us can do something about ending hunger.
---